News
2006.5.28

Someone asked me to release a patch of new Beam FX. for I'm busy these days and the next version is far to complete, I decide to release this patch to fix the ugly FX of beam before. You can download it in download page, I packed it directly by ini files, not big files, so you just need to extract to your zero hour install directory\data\ini, then it will work.

And sorry to all fans of this mod, for keeping you waiting so long! I'm going to graduate from college, and I'm focus on getting a job, so mod progression stopped for a while. I promise release the next version in the end of this year, and make it more wonderful!
Posted by Homura
2006.3.18

Haven't update any news for a while, but the mod isn't dead yet.

here is: Infinite Justice on Gundam Seed Destiny
Posted by Homura
2005.10.16

Due to my careless, all code files are deleted in accident. All improvement after xenoforce 1.5 are missing.

It will take a time to remake those ini files, and I get busy in college this term. I have little time on modding, so I open mod resouce, you can download them in download page.

Anyone who willing to develop this mod please contact me on forums.
Posted by Homura
2005.9.2

We haven't update any news for a while.

Today I bring a new render, ZGMF-X20A Strike Freedom Gundam.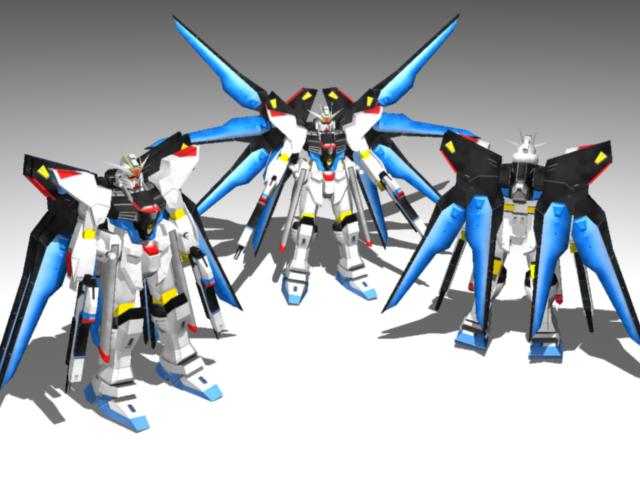 Posted by Homura
2005.7.13

Jacky Chong(nick: Kira Yamato) made a Realistic Nuclear Freedom patch give Freedom a nuclear explosion when died which i did not give Freedom, it makes a more real Freedom.

With his permission, I've upload it here, you can download it now.

Any improvement of this mod are welcome, any advice you can contact me in our forum.
Posted by Homura
2005.7.10

Fixed AI released, i fixed normal zaku general problem and make easy and normal AI more aggresive.
Posted by Homura